Seahorse Article
Click to view

About Alan Andrews Yacht Design
From its roots in Alan Andrews' first 1979 design office, Alan Andrews Yacht Design, Inc. has specialized in creating performance racing and cruising sailing yachts. The design team's basic design philosophy incorporates high performance sailing characteristics with solid state-of-the-art engineering. The net result is a well-found yacht with a competitive lifetime outlasting current racing rules. Alan Andrews Yacht Design combines this design expertise with the unique ability to listen, understand, and achieve client requirements and goals. The client-architect relationship with this progressive firm extends far beyond line plans and interior drawings.

The Andrews design office uses state-of the-art CAD systems to generate hull shapes and produce working drawings and patterns. Velocity prediction programs and rating projections are accomplished with in house programs and consultants provide CFD appendage and FEA structural analysis.
Construction techniques and materials are rapidly evolving with the advent of composites and laminating techniques. The firm keeps on the cutting edge of development by constantly updating structural programs developed in house and integrating information from a strong network of boat builders, aerospace consultants and material suppliers. This knowledge is joined with the design team's unique insight and understanding of sailboat structures, and a combined five and a half decades of hands-on sailing experience.
A graduate of Stanford University with a degree in Mechanical Engineering, Alan Andrews, the president of Alan Andrews Yacht Design, Inc., was a member of the sailing team and an All-American sailor. In 1976, he worked with Doug Peterson Yacht Design, gaining valuable experience as a draftsman. Joining Dencho Marine in 1977, Alan was the in house designer/engineer; and, did extensive work on Arriba , overall winner of the 1979 Transpac. Hanging out his own shingle in 1979, his first major racing success was Details , overall winner of the 1982 MORC International Championships. Alan gained worldwide prominence shortly thereafter when the One-Tonner Allegiance won first in Class E and second overall in the 1984 SORC. Subsequent Andrews's designs have won such prestigious events as Kenwood Cup and StFYC Big Boat Series and a string of line honors victories in Transpac, Mackinac, Key West, Puerto Vallarta, Manzanillo, Cabo San Lucas and Ensenada. In addition to designing and sailing on his successful racers, Alan serves as a technical advisor to Transpacific Yacht Club and has served on the US IMS Committee.

California Dreamin'... story by Windchaser Yachts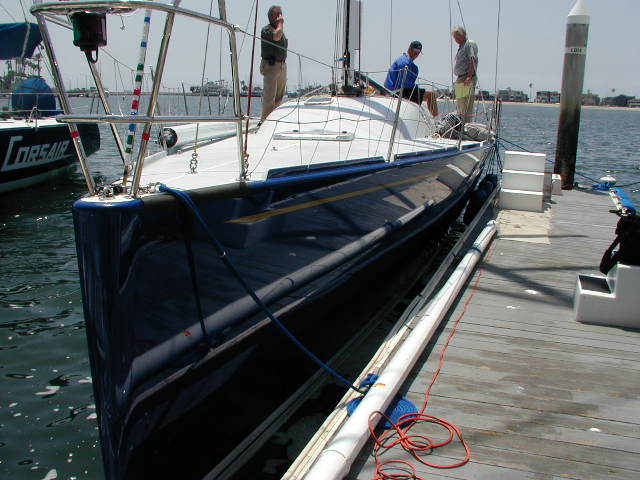 Take a dead sexy Andrews TP 52, add three pounds of crab, a 40 of Mt.Gay and you pretty much have every sailors idea of the dream weekend - for yours truly it was exactly that - Two days in sunny Southern California with the legendary Alan Andrews discussing what may well be the next "breakthrough" boat for us mere mortals. - That is something available on a production basis that normally could only be obtained at the custom level., that is fast, sexy, AND.COMFORTABLE !!!! Can it be done? With the skilled brain trust of Andrews Yacht Design, in a word, absolutely.
Enter Alan Andrews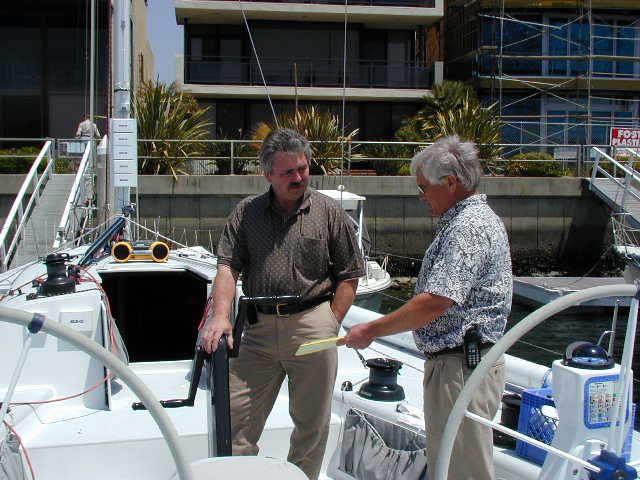 Where does Mr. Kahn go when he wants to play? Simple, Mr. Alan Andrews - Alan has been involved in the design, build and race process for well over 20 years - Despite, his friendly, laid back demeanor, Alan has achieved amazing success at virtually every level -PHRF, MORC, Trans Pac, O/D, Super Sled, you name it, Alan has been there - both in design, AND in body - unlike many of today's designer's Alan will be found on the racecourse as often as in the office, and that is precisely the edge that few designers can offer. Hence our trip to SoCal.. As an admirer of the "minor details" that make a boat successful, Ivan gets the TP101 from Alan himself.for the record the Tran Pac's 52's display some dead sexy machinery.Such as....
The Carbon Fiber Shitter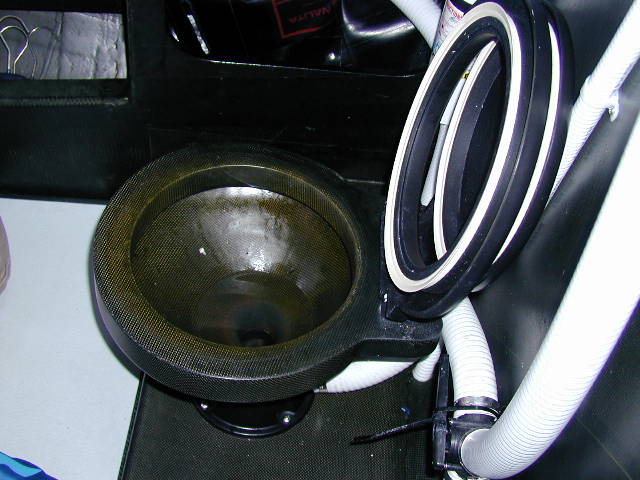 Dr. Evil's secret agent Fat Bastard would be impressed with this marvel of modern race boat technology.. The Carbon Fiber Shitter.easily capable of handling one metric ton.from a numbers game we refuse to crunch the lps/cu.in disp/. Ratio's.. suffice to say they are more then adequate.
Stay Tuned for the latest Andrews creation....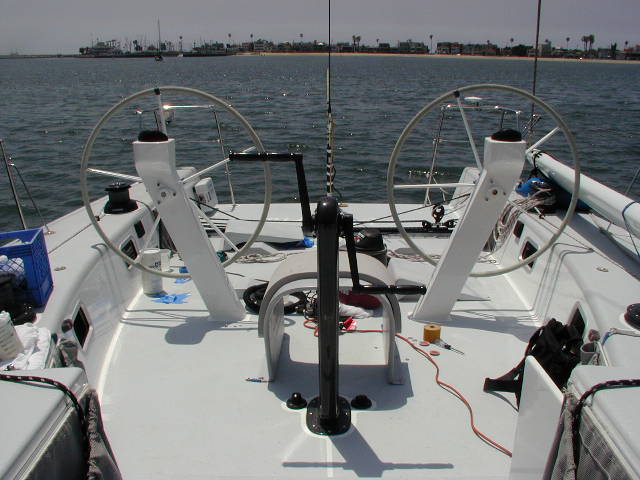 It will be fast, dead sexy, comfy, and even affordable...coming soon to a marina near you....
Stay Tuned for

ANDREWS28